Privacy slats in a private residence
Use our combinations of panels and blackout systems to be able to enjoy your outdoors in peace.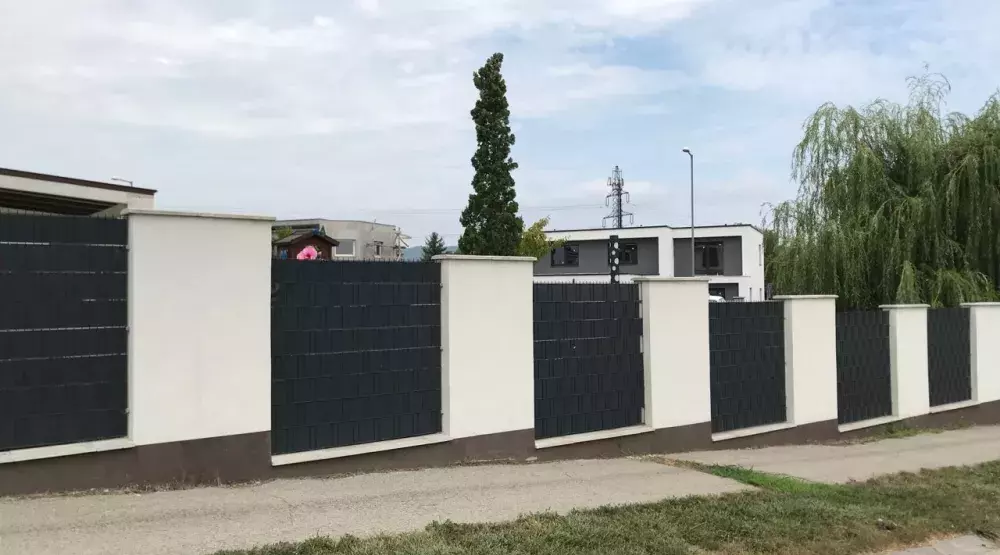 Site using welded panels at a private residence

Welded panel fencing is a permanent solution to create a boundary and protect your home. This solution is more resistant and aesthetic than mesh roll fencing. In addition, privacy slats can be added to create a visual wall between your property and the outside. All this while bringing a contemporary touch to your garden. On this site, the customer opted for an AXIS D® rigid panel that is reinforced with double horizontal wire. This panel is combined with LIXO® HORIZONTAL privacy slats which are a horizontal system braided between the mesh of the panel.

Focus AXIS® D panel and LIXO® Horizontal privacy slats

Focus on the braiding of the LIXO Horizontal blackout system.

Combination of panel and privacy slats

The combination of panels and privacy slats is a recurring theme in private gardens. You can enjoy your exterior space without being seen by passers-by or neighbours. In order to choose the privacy slat system, it is important to check the panel that is in use because not all panels are compatible with all privacy slats.