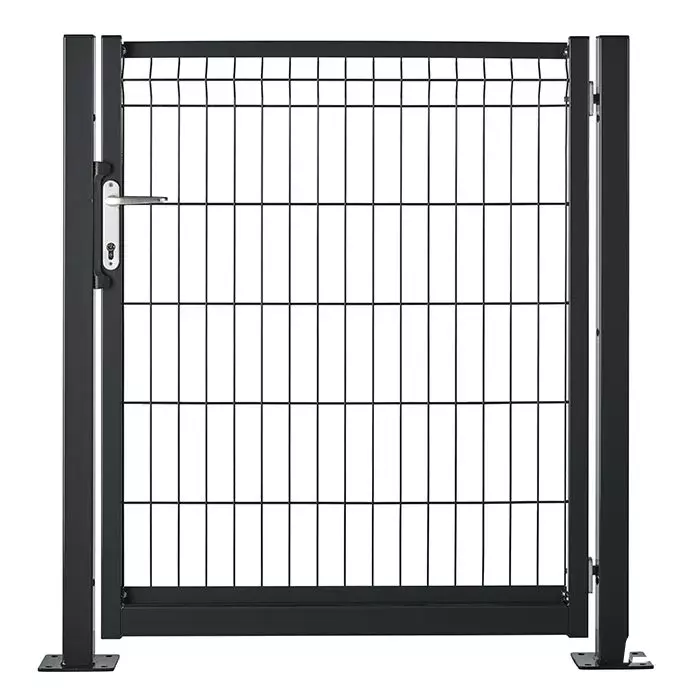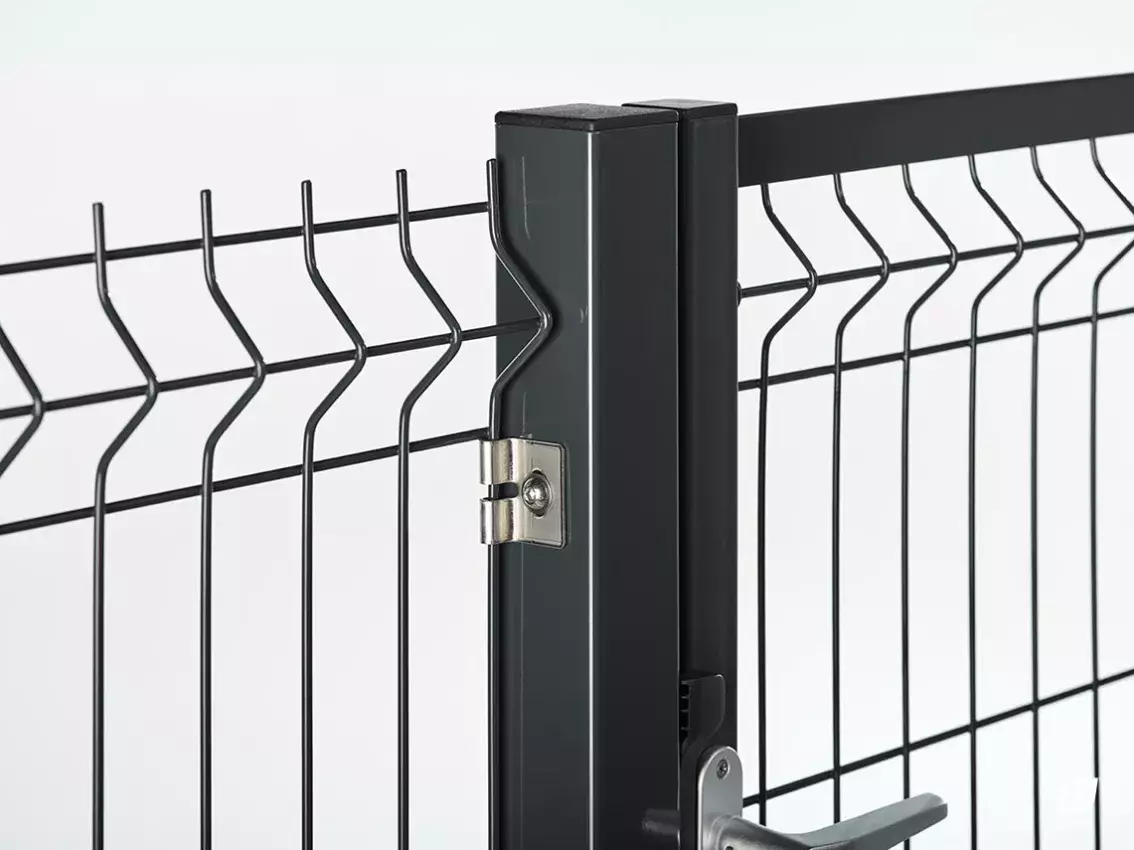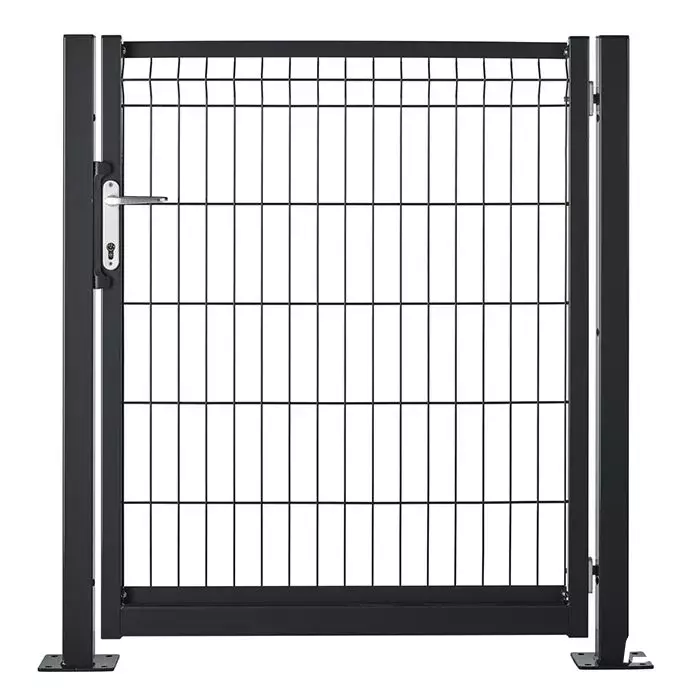 AXYLE® Privacy swing gate
The perfect solution for ensuring the aesthetic continuity of a line of privacy fencing
Private homes
Housing complexes
Frame:

- Sendzimir steel Z275

- 40 × 40mm

- 1.5mm thick

- Tube rail dia. 18mm

- 60 × 60mm posts for locks

• AXYLE ® CS panel infill (see p. 62 - 63)

• 3 openings: 1.00m - 1.25m - 1.50m

• 4 heights: 1.03m - 1.23m - 1.53m - 1.73m (perfectly aligns with our fencing solutions)
1-1,70 m
1-1,50 m
200 RAL colours
5 / 4 mm
Description
Documents
Similar products
Description
USEFUL FOR PRIVACY
• Gate designed to match our range of small-fold panels.
• The folds in the fencing and in the gate are perfectly aligned.
• Hinges are offset to minimise the gap between the leaf and the posts for optimal privacy.
• Privacy provided by LIXO ® Top rigid slats.
EASY INSTALLATION
• Embedded or base-plated.
• Locinox hinges:
- Screw-on hinge with 4-way adjustment with BOLTON4D® ,
- Easy-to-mount 180° hinge that does not require welding.
• Vandal-proof, adjustable height and depth.
• Adjustable distance between the gate and the post.
• Straight opening direction pulling or pushing.
LOCKING
• LOCINOX RAL 9005 lock designed to match post caps. 100% stainless steel mortice lock.
• With its "Click-it" system, the lock is mounted in just a matter of seconds.
• Polyamide finger plate.
• European cylinder.
• The stainless steel anchoring system prevents the leaves from separating.
Dimensions
1,00 x 1,00 m
1,00 x 1,20 m
1,00 x 1,50 m
1,00 x 1,70 m
1,25 x 1,00 m
1,25 x 1,20 m
1,25 x 1,50 m
1,25 x 1,70 m
1,50 x 1,00 m
1,50 x 1,20 m
1,50 x 1,50 m
1,50 x 1,70 m
Advantages
Budget

Design

Security level

Ease of installation
Download our documents
Similar products