New : The 2022 DIRICKX Catalogue
After several months of work, we have the pleasure of offering you our new catalogue for 2022.
Discover our innovations for 2022 : products and services for your every need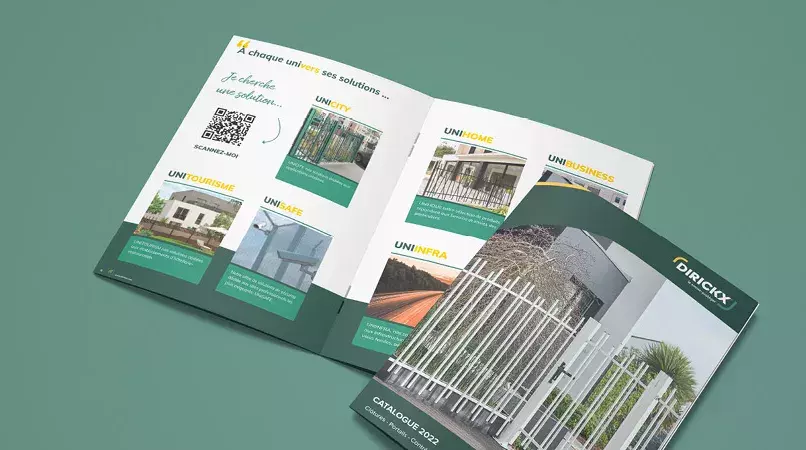 New 2022 catalogue !

To begin with, we present you with our new products :

The myMIX flat railing : More modern, it adds a contemporary touch thanks to its semi-recessed rail.
The AXOR Plus post : A reinforced fence post compatible with small-fold flat panels and panels without cut-outs.
The ELIXIR gate : Ready-to-install, it gives linear continuity and uniformity with the ELIXIR railings.
The EXALT Oblic and K-ré railings : It is up to date with current architectural trends. It integrates perfectly to all types of environment thanks to its invisible connection.

Also, in the pursuit of our digitalisation, new services have been created to optimise your customer experience :

An e-business service : Guarantees you more autonomy and speed with its availability 24/7.
DIRICKX Academy : Follow personalised e-learning courses to become an expert on DIRICKX products.
Connectivity range : Use our help guide to choose the accessories when configuring our gates.